Bangladesh is a very beautiful country. It has many sites of historical value and beauty. Some of them are very famous, others people don't even know about. It cradles the largest mangrove swamp in the world, Buddhist kingdoms dated back to the 3rd century B.C., lush tea plantations, stunning beaches, temples with full of terracotta in the walls, mosques, and it's people – most generous and open-hearted you'll meet. In this article, we listed Bangladesh tourist places. If you know about any other site which we've missed here, let us know in the comment.
Sights in Dhaka
Sights around Dhaka
Sights at Rajshahi Division
Know about any other site in Bangladesh? Write in the comment. We'll add that.

Further reading on Bangladesh tourist places
Share with friends
Let the world know about this amazing post you've found!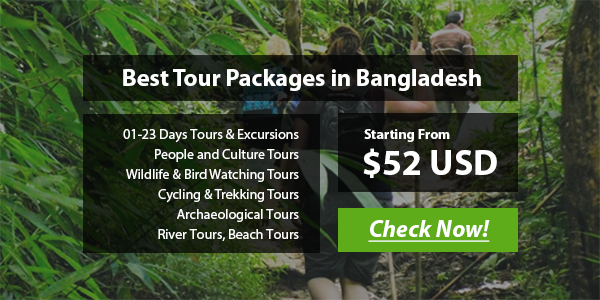 Popular Holiday Packages in Bangladesh:
The following two tabs change content below.
Raw Hasan (র. হাসান) is the Founder and CEO of Nijhoom Tours - an award winning tour operator in Bangladesh specializing in organizing inbound tours for foreigners, specially the western tourists. While not traveling or busy with the desk works, he loves to write about traveling beautiful Bangladesh. Connect with him in
Facebook
and
Twitter
for updates and help about visiting Bangladesh.
Latest posts by Raw Hasan ( র. হাসান ) (see all)