Star Mosque is located at Armanitola in Old dhaka, about 350m north of the Armenian Church. It is one of the most famous tourist attractions of Old Dhaka. The mosque, both inside and outside, is decorated with mosaic. The outer wall between the doors are decorated with the motif of Mount Fuji on glazed tiles and a crescent-and-star design decorates the upper part of the facade. Hundreds of blue stars have been created on the domes of white marble. All over the mosque the motif of stars dominate the decoration and so the mosque is called the Star Mosque (Tara Masjid in Bengali).
The mosque is not dated by any inscription. It is known that one Mirza Golam Pir, whose ancestors had come to Dhaka and settled in Mohalla Ale Abu Sayeed (present-day Armanitola), erected it. Mirza Golam Pir died in 1860, and hence the date of construction of the mosque may conveniently be placed in the first half of the 19th century.
It was originally built in the typical Mughal style, with four corner towers. In 1926 a local businessman financed its redecoration with Japanese and English China-tiles, and the addition of a new veranda, almost doubling the width of the mosque without changing its original plan. Five arches were erected on four pillars on the eastern facade of the verandah. In 1987 the three-domed mosque was transformed into a five-domed mosque.
Non-Muslims are normally welcome outside of prayer time, but you should dress appropriately and women should bring something with which to cover their hair. The mosque is normally closed outside prayer time, but the caretaker of the mosque will open it for you to visit any time if you ask.
Tips for visiting Star Mosque (Tara Masjid)
Do not go to visit the mosque during prayer times. For ladies, covering the head is necessary to enter the mosque. Also need to wear modest cloths. Entering the mosque wearing shorts will not be possible for both men and women.
Have you ever visited Star Mosque (Tara Masjid)? Share your experience with us in comments!
You might also be interested in reading
13 Best places to visit in Bangladesh you can't miss
and
101 Things to know about traveling Bangladesh
.
Check out our Old Dhaka Tour to visit the key attractions of Dhaka city, including Star Mosque (Tara Masjid). Full day tour starts from $52 with air-conditioned car, English speaking guide, all site entrance tickets, and lunch on a local restaurant with authentic local food.
Traveling on budget? Check out this Dhaka City Tour or these half day and full day tours in Dhaka suitable for the budget tourists and backpackers.
Share with friends
Let the world know about this amazing article you've found!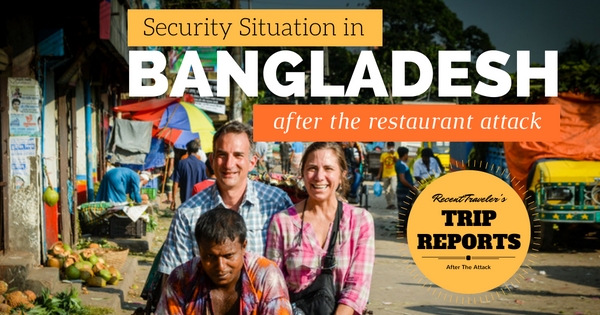 Reports from Western travelers after their recent visit to Bangladesh, about the security situation in Bangladesh after the restaurant attack in July, 2016.
Popular Holiday Packages in Bangladesh:
08 DAYS   $760 USD*
---
03-10 Feb, 24-31 Mar, 2017
---
21-28 Apr, 22-29 Sep, 2017
---
03-10 Nov, 01-08 Dec, 2017
---
20-27 Feb, 23-30 Mar, 2018
---
11 DAYS   $1,025 USD*
---
20-30 Jan, 07-17 Apr, 2017
---
08-18 Sep, 20-30 Oct, 2017
---
19-29 Jan, 2018
---
14 DAYS   $1,420 USD*
---
10-23 Mar, 06-19 Oct, 2017
---
15-28 Dec, 2017
---
05-18 Jan, 2018
---
16 DAYS   $1,475 USD*
---
04-19 Aug, 2017
---
18 DAYS   $1,970 USD*
---
10-27 Feb, 10-27 Nov, 2017
---
02-19 Feb, 2018
---
23 DAYS   $2,450 USD*
---
03-25 Mar, 08-30 Dec, 2017
---
02-24 Mar, 2018
---
The following two tabs change content below.
Raw Hasan (র. হাসান) is the Founder and CEO of Nijhoom Tours - an award winning tour operator in Bangladesh specializing in organizing inbound tours for foreigners, specially the western tourists. While not traveling or busy with the desk works, he loves to write about traveling beautiful Bangladesh. Connect with him in
Facebook
and
Twitter
for updates and help about visiting Bangladesh.
Latest posts by Raw Hasan ( র. হাসান ) (see all)