We arrange cheap holiday tours in Bangladesh in every major tourist spots with most experienced guides.
Car rental service in daily, weekly, and monthly basis with English speaking driver - Sedan, Van, SUV, Ambulance.
Ticket booking of Bus, Train, Airlines, Rocket Stemmer. Get your ticket in advance before your arrival in Bangladesh.
We have serviced apartments in Dhaka for long or short period rental, much cheaper than hotels.
We contracted Raw Hasan to arrange for three cars and drivers for us. He was fantastic! Exceedingly professional. The cars were in excellent condition and the drivers were very good and very resourceful in making their way through Dhaka's terrible traffic and finding addresses.
Photo of the week
Ms. Janika, Ana, and Inka from Germany cycling through the tea gardens at Srimangal on a Srimangal Adventure Tour with Nijhoom Tours. © Photo credit: Raw Hasan
Tour of the Month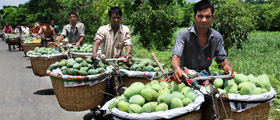 20-22 June, 2014

Price: $175* USD
03 Days tour to the mango capital of Bangladesh - Rajshahi on the ripen season to taste sweet mango and explore country's greatest archaeological sites, endless mango gardens, and mango markets. ...Details
Tour Spotlight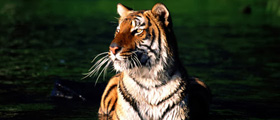 05-15 Sep, 2014

Price: $700* USD
11 Days arrival to departure package to visit all the attractions highlighted on LonelyPlanet travel guide. Visit tea capital Srimangal, stay 03 days at mangrove swamp Sundarbans, ride paddle steamer, and many more....Details
Making Muri on traditional way in Bangladesh
In this video we show you how a widely used snack called Muri (Puffed Rice) is made in organic way from ancient time in Bangladesh. Subscribe now to get update on latest videos to know culture and traditions of Bangladesh.
Best Selling Tour

Any Time

Price: $35* USD
Full day tour to explore all the key attractions of New and Old Dhaka suggested in the LonelyPlanet travel guide, including Lalbagh Fort, Ahsan Manjil, Temples, Mosques, boat riding at river Buriganga, and lunch on an authentic Old Dhaka restaurant....Details
Featured Tour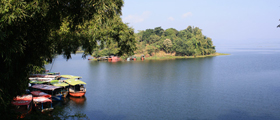 Any Time

Price: $1,269* USD
18 days tour to explore the best attractions in Bangladesh suggested in travel guides, including Paddle Steamer journey, Bagerhat, wildlife in Sundarbans, archaeology in Rajshahi, hill-tracts area Bandarban and Rangamati, tea capital Srimangal, and many more....Details
Popular Tour

Any Time

Price: $35* USD
Day tour to the old capital of Bangladesh - Sonargaon, which flourished as the region's major inland port and center of commerce during the pre-Muslim period. Visit abandoned city Panam, Folklore Museum, 15th century Goaldi Mosque, and many other sites....Details
Recently Added

Any Time

Price: $225* USD
05 Days arrival to departure package to visit attractions Old Dhaka, overnight journey on paddle steamer to Hularhat, explore 15th century Muslim city Bagerhat, and return to Dhaka by train. Price starting from $225 USD. Could be arranged any time. ...Details
Featured Tour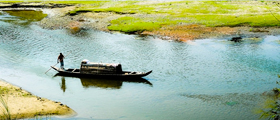 Any Time

Price: $1,656* USD
22 days tour to explore the best attractions in Bangladesh suggested in travel guides, including Paddle Steamer journey, Bagerhat, Sundarbans, Rajshahi, Bandarban, Rangamati, Srimangal, and leisure on a private beach at Cox's Bazar in an Eco Resort....Details
Popular Tour

Any Time

Price: $94* USD
Overnight tour to the tea capital of Bangladesh Srimangal to explore it's endless tea gardens, tribal villages, Lawachara National Park, Madhabpur Lake, rubber gardens, lemon gardens, pineapple gardens, taste 7 layers tea, and stay at a peaceful Eco-Cottage. ...Details