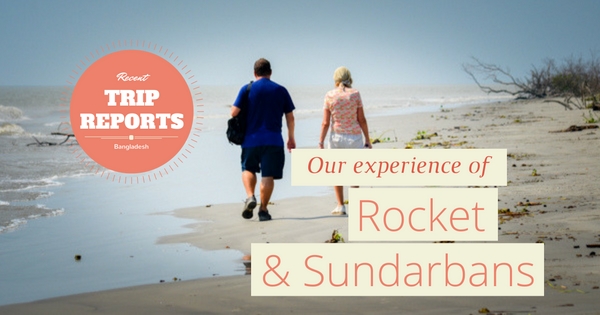 These are some of the reviews in TripAdvisor from the clients of Nijhoom Tours, who have taken a 06 days Rocket and Sundarbans tour with us. Link of the original reviews could be found after each review. Read and be surprised!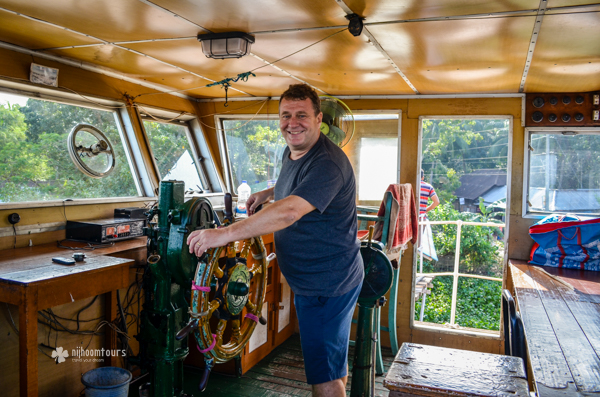 Wonderful country, wonderful people
– Michael Kendall, Berkshire, UK
"Recent events have been unkind to Bangladesh and its people. I admit to being apprehensive myself but decided that I would still go ahead with my trip. I used the services of Nijhoom Tours. My emails were responded to quick and efficiently, an itinerary was put together and the payment process was easy.
I decided to use a tour company because I wanted to go on the Rocket Steamer overnight boat and a boat tour of the Sundarbans National Park. These can be difficult and time consuming to arrange independently when you arrive 3 days minimum is advised to secure a berth on the steamer.
My tour started with a day around frenetic Dhaka. People would stop you frequently to ask how you are, where you are from and frequent requests for photographs, they were also happy to have their photographs taken.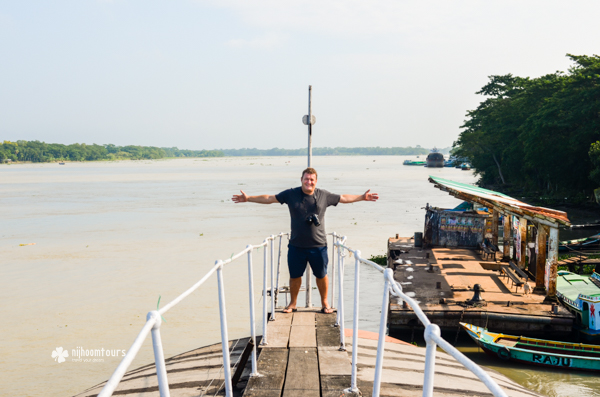 The Rocket Steamer trip belonged in a different era, truly wonderful. A day around the UNESCO World heritage sites of Bagerhat with its many domed mosques followed, this also provided lots of opportunities to interrract with Bangladeshis visiting the area themselves.
The trip culminated with 3 days meandering the mangrove waterways of the Sundarbans in search of the elusive Tiger. No luck on this occasion but there is lots of other mammals and birds to see.
The tour went smoothly and I felt safe and comfortable everywhere I went. The food is good and the standard of the hotels were better than I expected.
Full marks Nijhoom."
(Visited November 2016)
Read the original review on TripAdvisor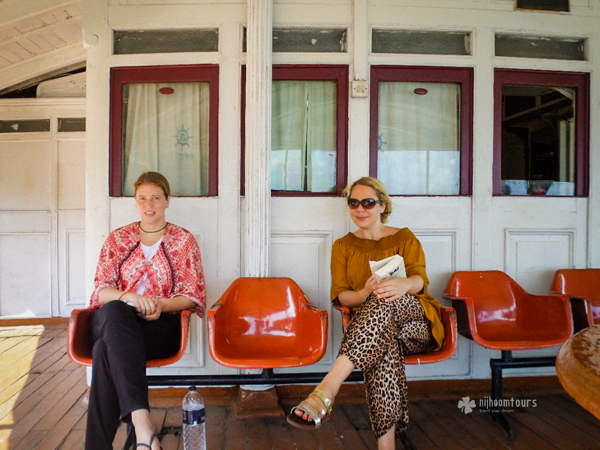 Six days tour in the Sundurbans
– Eva Rohland, Bonn, Germany
"An in its whole diversity beautiful tour which allowed insights into wonderful Bangladesh. The day in Dhaka was very revealing and we surely would not have been able to see all of it on our own. The rocket was just an adventure and Bagerhat is thrilling in its historicity, all the people we met were very kind.
Everyone was very considerate on our needs and we felt very safe and looked after on the tree boat trip to the Sundurbans. You see some beautiful wildlife there (crocodiles, monkeys, water monitors, deer, lots of birds and we were lucky to spot a baby tiger for half a minute from the boat).
The cook was excellent – he offered us a variety of vegetarian dishes and fresh fruits as all the people working on the boat contributed to an atmosphere of hospitality."
(Visited October 2016)
Read the original review on TripAdvisor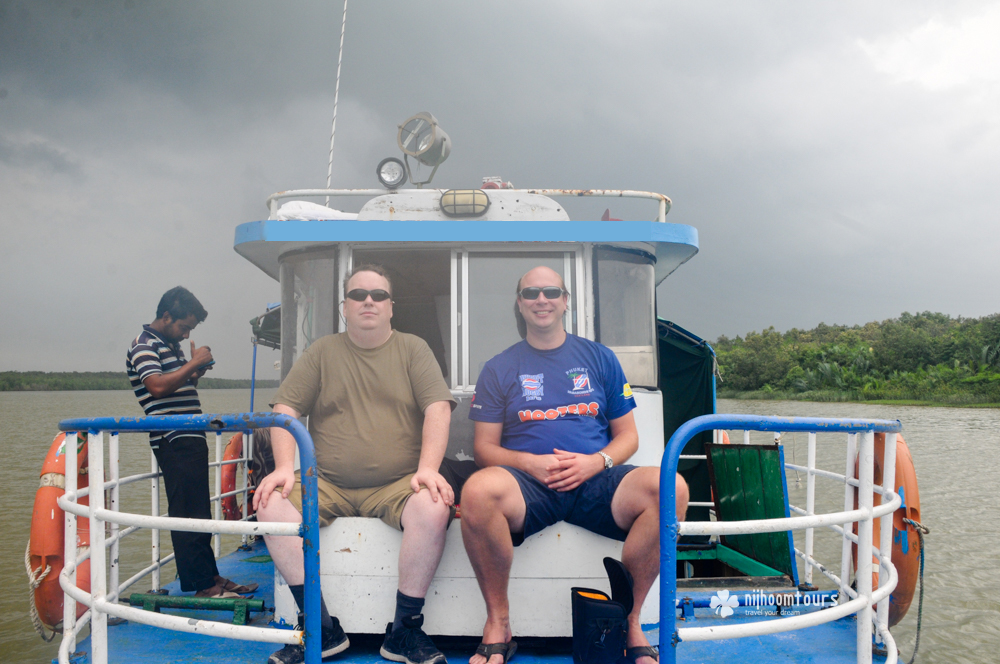 Best tour agency of Bangladesh!
– Simon Lok, Amsterdam, The Netherlands
"My buddy and I went on a 6 day trip to Old Dhaka and the Sunderbans. Nijhoom took very good care of us!
The owner Hassan wants to maintain the highest quality standards and we could truely feel that. A proper welcome at the airport, good English speaking, fvery friendly and knowledgeable tour guides, and good accomadation.
Don't try to do it by yourself, book with Nijhoom and relax!"
(Visited June 2015)
Read the original review on TripAdvisor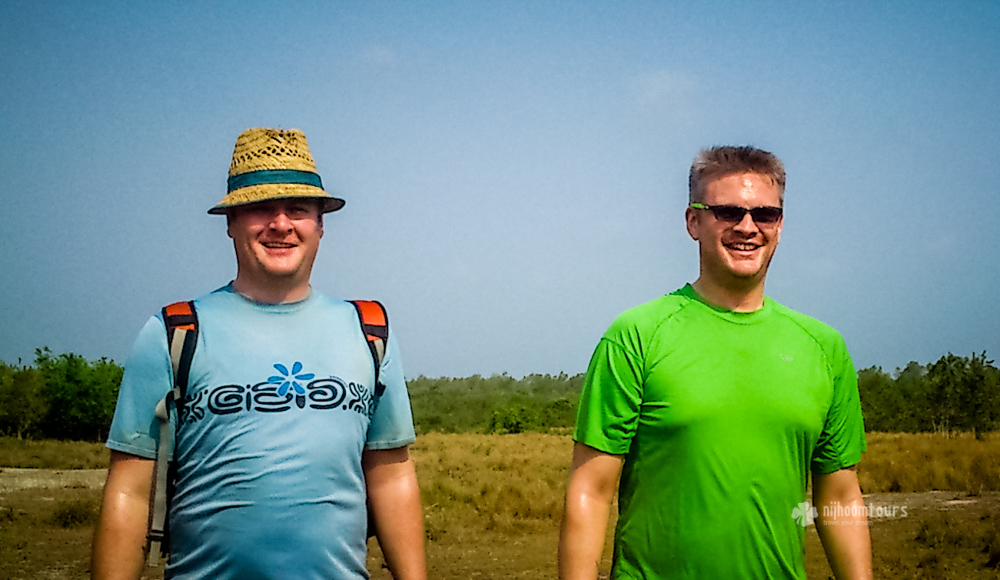 Six day tour of Bangladesh
– Adam Hugill, UK
"We enjoyed an excellent six day tour of Bangladesh including a day tour of Dhaka, The Rocket paddle steamer, visiting mosques in Bagerhat and a three days in the Sundarbans. We were accompanied by very friendly guides speaking excellent English and everything was taken care of for us.
The highlight was our three day two night cruise in the Sundarbans National Park. Our wildlife guide was fantastic – very knowledgeable and friendly. We saw dozens of Ganges River Dolphins, Wild Boar, Spotted Deer, several species of Kingfisher, very large Water Monitors, Mudskippers, Fiddler Crabs, wonderfully coloured Bee Eaters, macaques, Serpentine Eagles, Storks…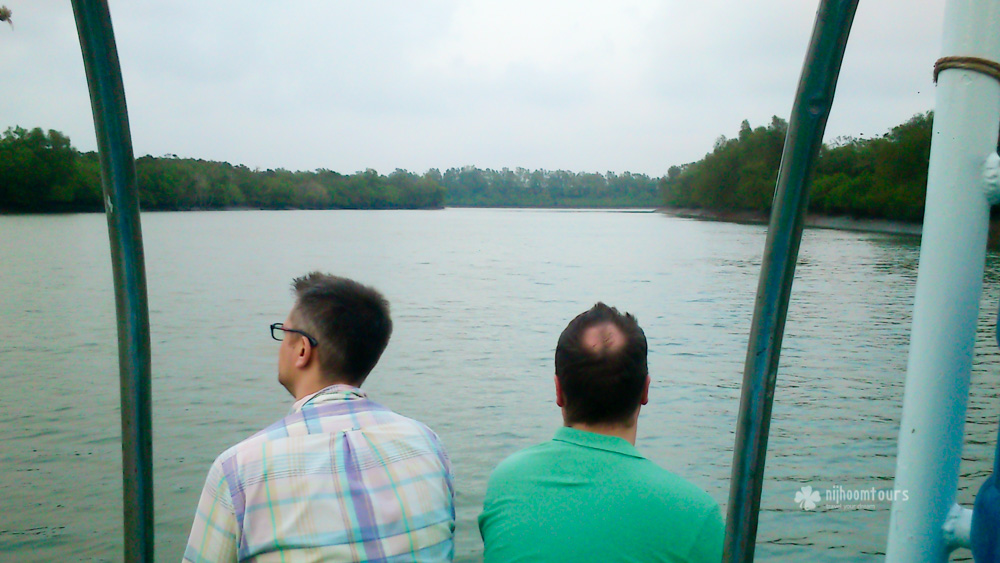 Everyone really wants to see a Bengal Tiger and we were not one of the lucky few but we did see lots of tiger prints and a recent tiger kill. We also found leopard prints.
Paddling silently along the narrow canals of the mangroves seeing tiger prints a few feet away on the shore and knowing that one could appear at any second is really very exhilarating.
The food on board our house boat was phenomenal. Freshly prepared authentic Bengali cuisine prepared by a fantastic cook."
(Visited April 2015)
Read the original review on TripAdvisor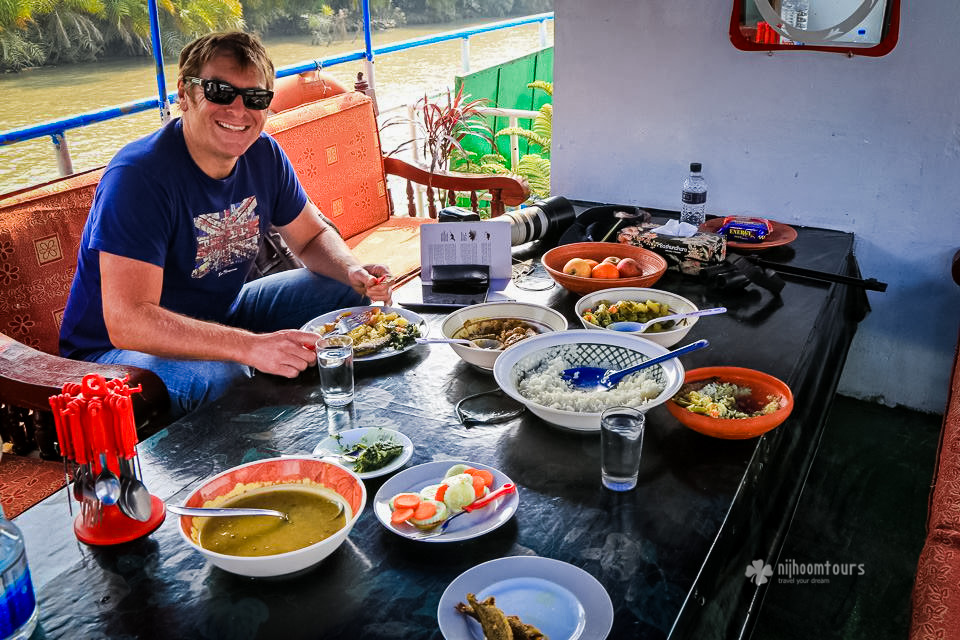 Flying Visit to Bangladesh
– Sheyne Walsh, Australia
"Having travelled in many Asian countries over the past decade, logistics at times can be challenging. To add to this complexity my trip to Bangladesh was further complicated by having only six days to visit and wanting to achieve a great deal in that time.
Hasan excelled at the task and exceeded my expectations in terms of care and thinking outside the square. When other tour operators couldn't or wouldn't assist me in getting a boat to the Sunderands based on my limited timing, Hasan managed it. Not only that he managed a fantastic 3 day tour on a great boat with a fantastic crew.
When the "Rocket" which I was so keen to catch unexpectedly broke down in the early hours of the morning he arranged for a guide to collect me and ensured my tour stayed on track. When I couldn't find a way to get tickets from Dhaka to Kolkata he cut through the red tape for me.
At every turn he had the experience and the contacts to make my trip an outstanding success.
Highly recommended."
(Visited January 2014)
Read the original review on TripAdvisor
Have you ever visited Bangladesh? How fascinating have you found the country? Share your experience with the fellow travelers in comments, so that they can have a real insight about the country, and more people get encouraged to visit the least traveled destination in the world.
Check out our 01-07 days tours and excursions in Bangladesh and 08-23 days holiday packages in Bangladesh to travel Bangladesh with comfort.
Share with friends
Let the world know about this amazing article you've found!
Popular Holiday Packages in Bangladesh:
08 DAYS   $760 USD*
---
03-10 Feb, 24-31 Mar, 2017
---
21-28 Apr, 22-29 Sep, 2017
---
03-10 Nov, 01-08 Dec, 2017
---
20-27 Feb, 23-30 Mar, 2018
---
11 DAYS   $1,025 USD*
---
20-30 Jan, 07-17 Apr, 2017
---
08-18 Sep, 20-30 Oct, 2017
---
19-29 Jan, 2018
---
14 DAYS   $1,420 USD*
---
10-23 Mar, 06-19 Oct, 2017
---
15-28 Dec, 2017
---
05-18 Jan, 2018
---
16 DAYS   $1,475 USD*
---
04-19 Aug, 2017
---
18 DAYS   $1,970 USD*
---
10-27 Feb, 10-27 Nov, 2017
---
02-19 Feb, 2018
---
23 DAYS   $2,450 USD*
---
03-25 Mar, 08-30 Dec, 2017
---
02-24 Mar, 2018
---
The following two tabs change content below.
Raw Hasan (র. হাসান) is the Founder and CEO of Nijhoom Tours - an award winning tour operator in Bangladesh specializing in organizing inbound tours for foreigners, specially the western tourists. While not traveling or busy with the desk works, he loves to write about traveling beautiful Bangladesh. Connect with him in
Facebook
and
Twitter
for updates and help about visiting Bangladesh.
Latest posts by Raw Hasan ( র. হাসান ) (see all)