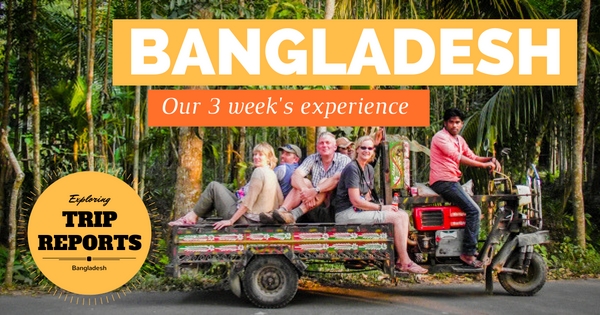 These are some of the reviews in TripAdvisor from the clients of Nijhoom Tours, who have taken a 3 weeks Exploring Bangladesh tour with us. Link of the original reviews could be found after each review. Read and be surprised!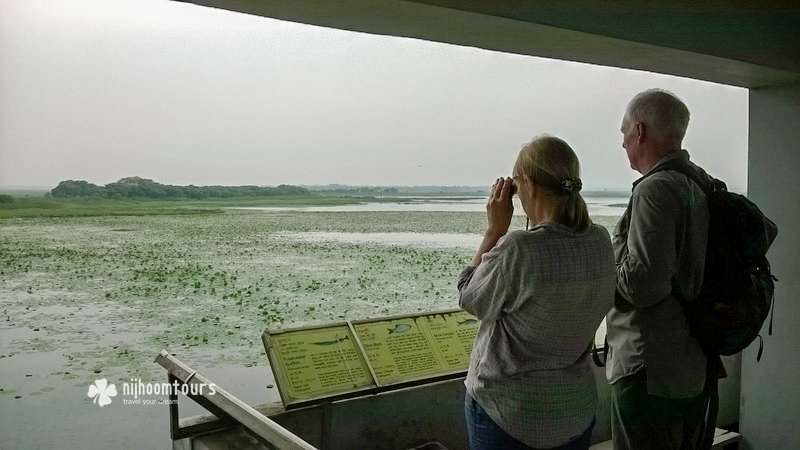 Exploring Bangladesh Tour 22 Days
– Judith & John Cormack, Hexham, UK
"After 22 days touring Bangladesh with Mesbab, Liton, Arafat, Mr Lemon, and Ali and his boat crew, we feel that we have seen the real Bangladesh. The organisation of tour from first contact to conclusion was first rate, professional seamless and hassle free. We were looked after so well by Hasan and his team. Liton was a great driver (he made me say that) no not really it's hard to relax on Bangladesh's roads but we managed it with Liton.
Our guide Masbab had a great sense of humor and we really enjoyed his company. Arafat also and he even managed to show us a rare Hulluk Gibbon at Lawachhara National Park. The boat trip on the Sundarbans we specially enjoyed the birds, animals and daily life and the food was great! Each part of the country has something different to offer and it was this diversity that really made the holiday for us.
Thank you to all the staff at Nijhoom for making our stay so memorable. Anyone wishing to explore Bangladesh can do no better than Nijhoom Tours."
(Visited March 2016)
Read the original review on TripAdvisor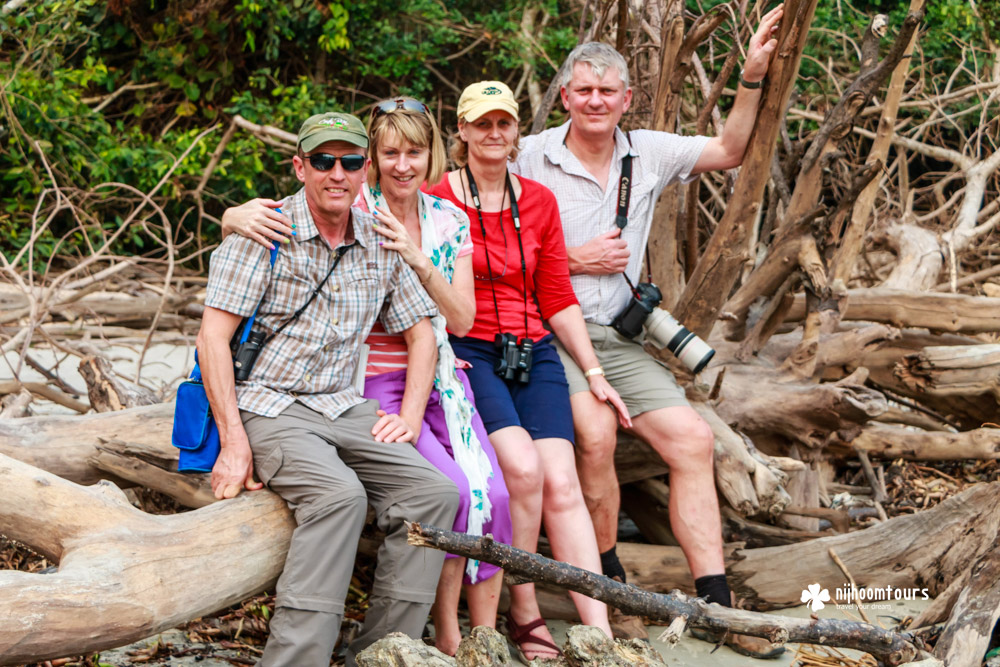 Another amazing trip with Nijoom Tours
– Helen Reynolds, Northants, UK
"Our second visit to Bangladesh both three weeks in duration superbly organised by Hasan for the four of us – what a great welcome back!
He may Be the boss but he thinks of everything and has an endearing charm and a fabulous sense of humor and like all Bangladeshis, he is open kind hearted and generous.
He won't short change you! His reputation is important to him.
He is so knowledgeable and employs guides who share his passion, knowledge, and enthusiasm.
He can think on his feet, change plans, and accommodate your every need and wish.
We have seen and done so much!
Re visits to Sundarbans and Cox's Bazar and the Rocket steamer – this old boat is amazing!
The hill tracts – Rangpur – Dinajpur – Khulna – Bogra – wow!
We sadly are leaving today. And sad it was to leave such a good friend – we feel part of his family and yes we hope to able to come back AGAIN!"
(Visited December 2015)
Read the original review on TripAdvisor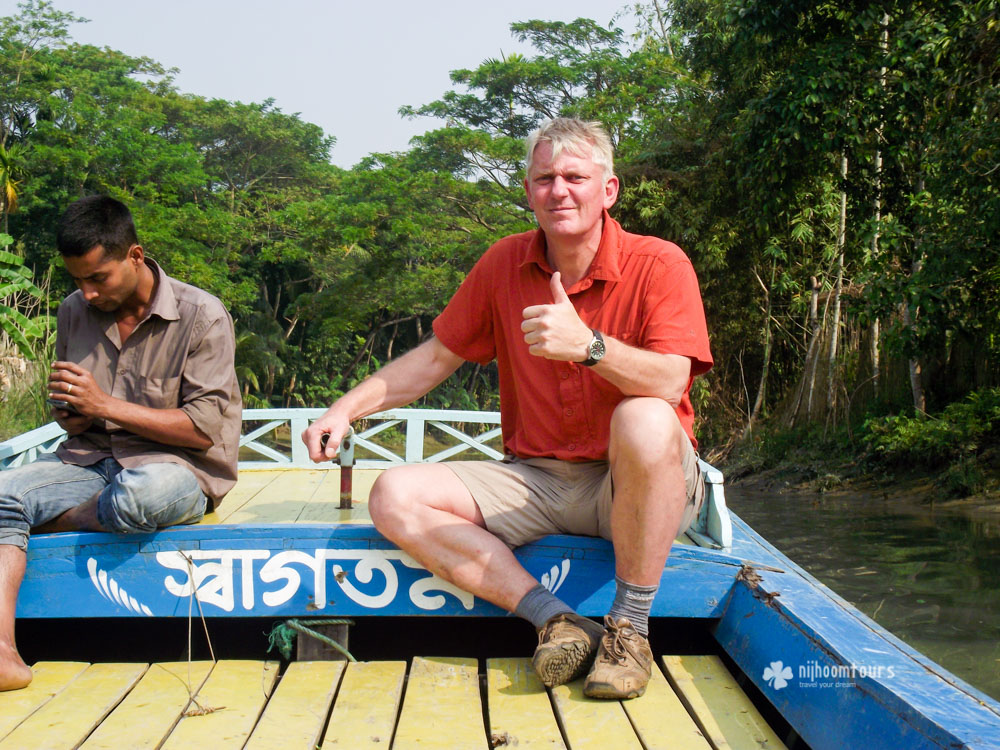 Bangladesh December 2013
– Richard Gennis, Wellingborough, UK
"After spending 22 days in Bangladesh in December with everything organized by Nijhoom Tours you will not get a better company to sort out all your tour requirements for Bangladesh.
Now while we were in Bangladesh there were some political problems from the opposition party before the up and coming election but don't let this put you off as we had no problems getting around and completing our holiday. You should be flexible though and you will find everyone very friendly and helpful. The road blocks that were in place over the Christmas period have now finished and travelling around is back to normal, although driving around Dhaka can't be classed as normal at any time!!
Hasan sorted everything and was flexible himself to our changes on route! When we arrived at the ferry and it was not working, Hasan soon had a speed boat set up and we continued our journey with hardly any delay, and at no extra cost!
Hasan can sort out all of your problems for you, and right from the early stages of planning the trip he was there answering emails, but remember if he doesn't come back to straight away, he could be on another trip to the Sunderbans without a phone signal!!
Can't wait to go back to Bangladesh again soon, great place great food great people."
(Visited December 2013)
Read the original review on TripAdvisor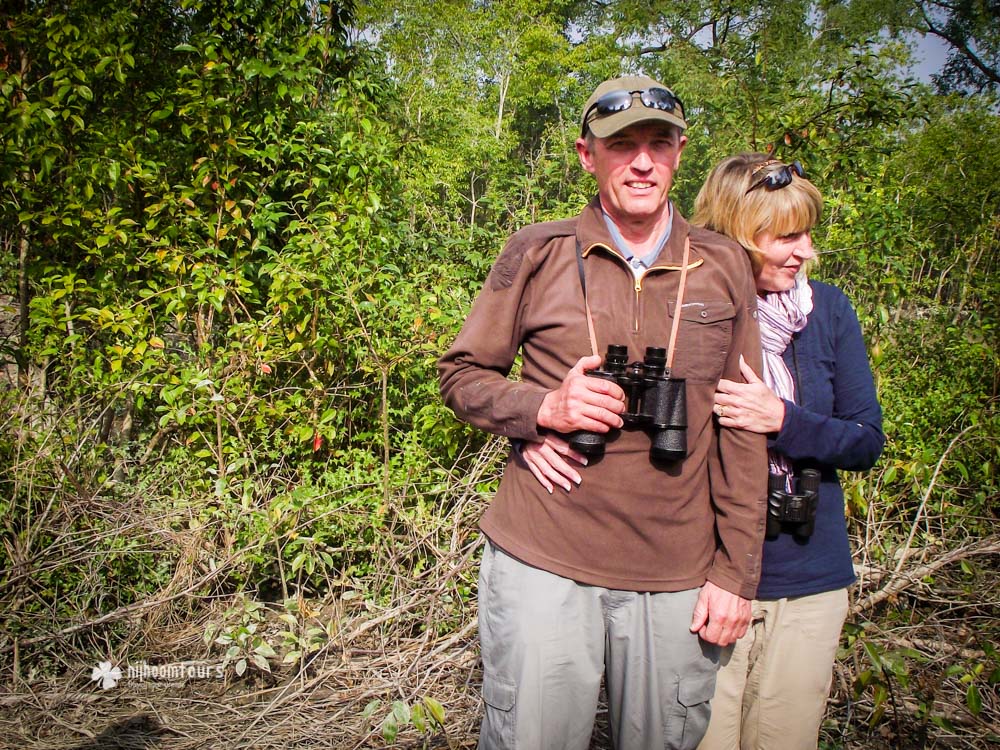 Fabulous trip
– Helen Reynolds, Northants, UK
"21 days in total-for our group of just 4 – what an amazing and enjoyable experience! We loved Srimongal – Barisal was an unexpected delight – as was Cox's Bazar – and the Sundarbans were gorgeous!
The Rocket steamer is a must-out of Dhaka.
We thought the food was excellent – and no one was ill.
Hasan is always on hand and is a great guy – helpful and thoughtful – a wealth of information to – and generally he has thought of everything.
There is so much to see and do – we simply have to return again – soon!"
(Visited December 2013)
Read the original review on TripAdvisor
Have you ever visited Bangladesh? How fascinating have you found the country? Share your experience with the fellow travelers in comments, so that they can have a real insight about the country, and more people get encouraged to visit the least traveled destination in the world.
Check out our 01-07 days tours and excursions in Bangladesh and 08-27 days holiday packages in Bangladesh to travel Bangladesh with comfort.
Share with friends
Let the world know about this amazing trip reports you've found!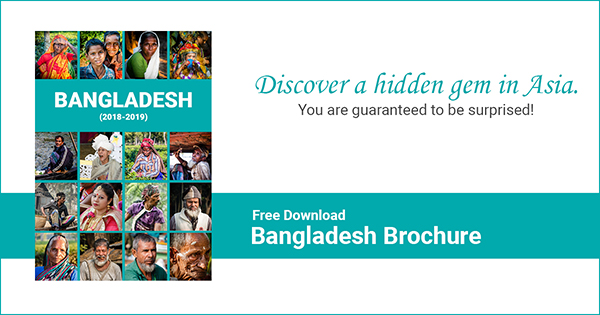 Free download our Bangladesh brochure for 2018-2019, and discover a hidden gem in Asia. You are guaranteed to be surprised! Download now!
Popular Holiday Packages in Bangladesh:
08 DAYS   $785 USD*
---
10-17 Sep, 01-08 Oct, 2018
---
16-23 Nov, 10-17 Dec, 2018
---
07-14 Jan, 11-18 Feb, 2019
---
11-18 Mar, 22-29 Apr, 2019
---
06-13 May, 02-09 Sep, 2019
---
11 DAYS   $1,070 USD*
---
08-18 Sep, 16-26 Oct, 2017
---
01-11 Jan, 09-19 Apr, 2018
---
17-27 Sep, 2018
---
21-31 Jan, 08-18 Apr, 2019
---
16-26 Sep, 2019
---
14 DAYS   $1,495 USD*
---
06-19 Oct, 15-28 Dec, 2017
---
05-18 Mar, 16-29 Oct, 2018
---
18-31 Dec, 2018
---
18-31 Mar, 15-28 Oct, 2019
---
17-30 Dec, 2019
---
18 DAYS   $2,080 USD*
---
10-27 Nov, 2017
---
06-23 Feb, 06-23 Nov, 2018
---
05-22 Feb, 05-22 Nov, 2019
---
23 DAYS   $2,615 USD*
---
08-30 Dec, 2017
---
02-24 Mar, 04-26 Dec, 2018
---
04-26 Mar, 03-25 Dec, 2019
---
27 DAYS   $3,100 USD*
---
03-29 Jan, 03-29 Oct, 2018
---
02-28 Jan, 02-28 Oct, 2019
---
The following two tabs change content below.
Raw Hasan ( র. হাসান )
Founder & CEO
at
Nijhoom Tours
I am the Founder and CEO of Nijhoom Tours, an
award winning tour operator in Bangladesh
specialized in organizing inbound tours for the foreigners, specially the western tourists. While not traveling or busy with the desk work, I love to write about traveling Bangladesh, one of the least traveled destinations in the world about which not much correct information is available anywhere. Connect with me in Facebook, Twitter, or LinkedIn for updates and help about visiting Bangladesh.
Latest posts by Raw Hasan ( র. হাসান ) (see all)