Bangladesh is a very beautiful country. It has many sites of historical value and beauty. Some of them are very famous, others people don't even know about. It cradles the largest mangrove swamp in the world, Buddhist kingdoms dated back to the 3rd century B.C., lush tea plantations, stunning beaches, temples with full of terracotta in the walls, mosques, and it's people – most generous and open-hearted you'll meet. In this article, we listed Bangladesh tourist places. If you know about any other site which we've missed here, let us know in the comment.
Sights in Dhaka
Lalbag Fort – A Fort from Mughal period.
Ahsan Manjil (Pink Palace) – Residence of the Dhaka Nawabs.
Armenian Church – Remaining of the Armenian colony in Bangladesh from 17th century.
Star Mosque – A beautiful mosque decorated with stars in every inches of the outer walls.
Khan Muhammad Mridha Mosque – Beautiful mosque from Mughal period, erected in 1706.
Dhakeswari Temple – City's main Hindu temple dating back to the 12th century.
National Assembly building – Finest work of world-renowned American architect Louis Kahn.
Sights around Dhaka
Folk-Art and Crafts foundation – Historical place in the old capital, Sonargaon.
Panam Nagar – A wealthy city of Hindu merchants in the old capital, Sonargaon.
Panch Pir tomb and mosque – 15th century mosque at Sonargaon
Goaldi mosque – Mosque erected at 1519 at sonargaon
Baliati Palace – Mysterious palace of Hindu Land-owners from british period.
Sights at Rajshahi Division
Tajhat Palace – Palace of Hindu land-owners at Rangpur
Kantajew Temple – Hindu temple at Dinajpur, every inchees of walls ornamented with terracotta plates telling epic hindu stories
Natore Palace – Series of palaces of the king of Natore
Somapuri Vihara – Buddhist temple from 8th century A.D.
Mahasthangarh – Oldest known city in Bangladesh, dated back to the 3rd century B.C.
Know about any other site in Bangladesh? Write in the comment. We'll add that.
Share with friends
Let the world know about this amazing post you've found!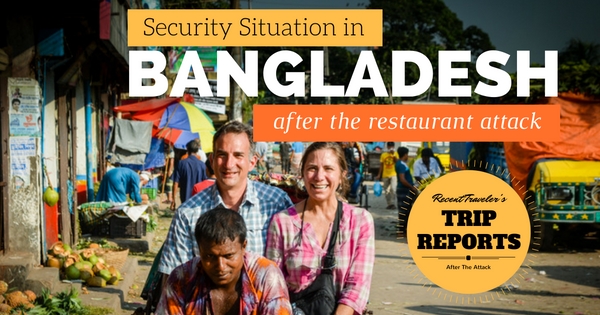 Reports from Western travelers after their recent visit to Bangladesh, about the security situation in Bangladesh since the restaurant attack in July, 2016.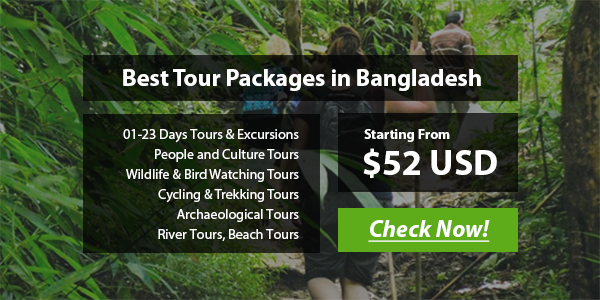 Popular Holiday Packages in Bangladesh:
08 DAYS   $760 USD*
---
22-29 Sep, 02-09 Oct, 2017
---
03-10 Nov, 01-08 Dec, 2017
---
19-26 Jan, 19-26 Feb, 2018
---
11 DAYS   $1,025 USD*
---
07-17 Apr, 08-18 Sep, 2017
---
01-11 Jan, 02-12 Apr, 2018
---
05-15 Oct, 2018
---
14 DAYS   $1,420 USD*
---
06-19 Oct, 15-28 Dec, 2017
---
05-18 Mar, 01-14 Sep, 2018
---
07-20 Dec, 2018
---
18 DAYS   $1,970 USD*
---
10-27 Nov, 2017
---
02-19 Feb, 02-19 Nov, 2018
---
23 DAYS   $2,500 USD*
---
03-25 Mar, 08-30 Dec, 2017
---
02-24 Mar, 03-25 Dec, 2018
---
27 DAYS   $2,985 USD*
---
01-27 Oct, 2017
---
03-29 Jan, 03-29 Oct, 2018
---
The following two tabs change content below.
Raw Hasan ( র. হাসান )
Founder & CEO
at
Nijhoom Tours
I am the Founder and CEO of Nijhoom Tours, an
award winning tour operator in Bangladesh
specialized in organizing inbound tours for the foreigners, specially the western tourists. While not traveling or busy with the desk work, I loves to write about traveling Bangladesh, the least traveled destination in the world about which not much correct information is available anywhere. Connect with me in Facebook and Twitter for updates and help about visiting Bangladesh.
Latest posts by Raw Hasan ( র. হাসান ) (see all)