These photos of boat riding were taken while traveling from Nayarhat Bazaar to Kakran on an engine boat to visit a pottery village, where they make pottery from many of their generations. The river is called "Bongshi". It was late morning, and the weather was a bit foggy.
A Cargo boat
Cattle on the bank o...
Children ashore
Duck on the river bank
A Fishing boat
Football match in th...
Ghost Ship
A Household Boat
Kirsten - Traveling ...
Alone on boat
Nouka carrying passe...
Boat with engine to ...
Engine Boat
Sailing Dingi
Sailling Nouka
Going to school
Typical engine boat
Repairing works on t...
© Photo credit and copyright – Raw Hasan
Share with friends
Let the world know about this amazing post you've found!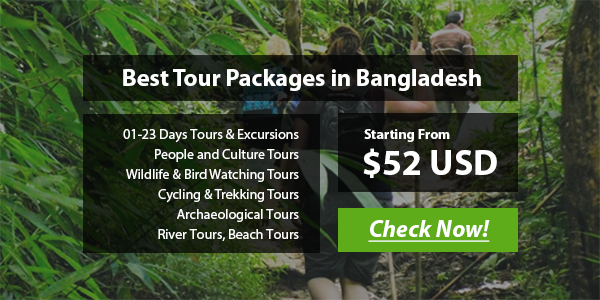 The following two tabs change content below.
Raw Hasan (র. হাসান) is the Founder and CEO of Nijhoom Tours - an award winning tour operator in Bangladesh specializing in organizing inbound tours for foreigners, specially the western tourists. While not traveling or busy with the desk works, he loves to write about traveling beautiful Bangladesh. Connect with him in
Facebook
and
Twitter
for updates and help about visiting Bangladesh.
Latest posts by Raw Hasan ( র. হাসান ) (see all)