2-Day Tour Packages in Bangladesh
Listed on this page are all of our 2-day tour packages in Bangladesh. Perfect for the expatriates working in Bangladesh. Friday and Saturday are weekends in Bangladesh, so tourist destinations will be busy on those days. It is recommended to book these tours early so that we can secure the accommodations on time.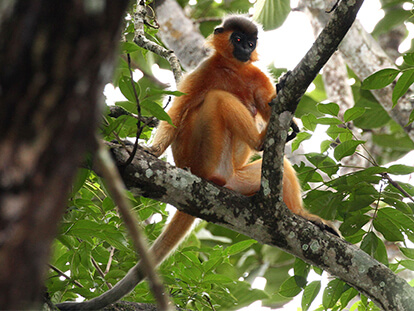 Sreemangal, the main hub for tea plantations in northeastern Bangladesh, is a must-visit destination for travelers exploring Bangladesh. With its breathtaking landscapes and rich tea heritage, it stands out as a unique and remarkable place. Join our Sreemangal Overnight Tour to enjoy the beauty of endless tea plantations. Experience life in a tribal village and browse a vibrant tribal handicraft market. Trek through the Lawachara National Park, renowned for its population of endangered Hollock Gibbons. Indulge in the delightful experience of tasting the famous 7 Layers Tea and much more. This tour is an ideal weekend getaway for anyone in Bangladesh.
✪ Location: Sreemangal
Immerse yourself in the rich culture of Bangladesh with the enchanting Dhaka & Bagerhat tour. Experience the vibrant energy of the megacity of Dhaka by visiting both the New and Old Dhaka, followed by a relaxing overnight journey on a passenger ferry to Barisal. Discover the UNESCO World Heritage City of Bagerhat, famous for its historical mosques, including the Sixty Dome Mosque, and visit a stunning terracotta Hindu temple in a remote village outside the city. This weekend getaway is perfect for history enthusiasts and adventure seekers alike. If you plan to extend your trip to India, we offer a transfer service to the Benapole/Petrapole border for a crossover to Kolkata at the end of the tour.
✪ Location: DhakaBagerhat
Share This
Support a local business in Bangladesh by sharing this with friends by clicking any button below. Let them know about amazing Bangladesh, which is one of the least traveled destinations in the world. Share now!