I have just completed a 28-day tour of the country with Hasan. It was excellent, we got to see and experience every corner of the country visiting archaeological sites, and historical sites and seeing the varied landscapes.
We meet many different tribal people along the way visiting their villages and being invited into their homes for tea. We really got a feel for the culture of the country joining in with the everyday activities of the locals.
It was well worth spending 28 days in the country to really get to know it. I would definitely recommend this trip.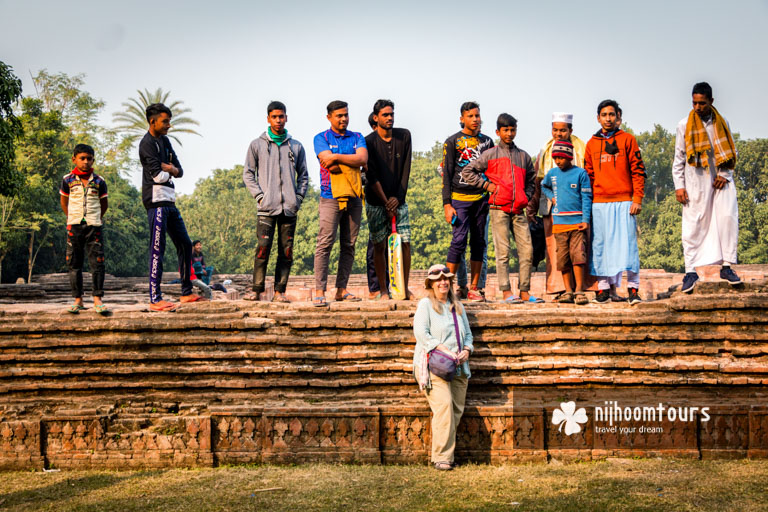 Visiting the ruins of the lost city Gaur. ©Photo Credit: Nijhoom Tours.