Tour Duration: 03 Days, 02 Nights
Location: Srimangal
Tour Attractions: Raas festival celebration of Manipuri tribe
Next Scheduled Tour: 22-24 Nov, 2018 (Tentative)
Seats Available: 16

Raas lila is part of the traditional story of Hindu god Krishna, where he danced with Radha and her sakhis. The term 'raas lila' means 'dance of devine love'. The Raas Lila took place one night when the Gopies (cow-herd girls) of Vrindavan (Northern India), upon hearing the sound of Krisna's flute, sneaked away from their households and families to the forest to dance with Krishna throughout the night, which Krisna supernaturally stretched to the length of several billion years. Krishna was a six years old boy when the Raas Lila happened.
Raas festival is celebrated in different places of Bangladesh, among which the festival of the Manipuri tribal community is very special. They perform a folk dance drama based on the scenes from Raas Lila. Solo and group dancing are combined with singing, chanted recitation, and instrumental accompaniment. They wear very colorful traditional tribal cloths during the performance. The drama is played the whole night starting from midnight during the full moon in November. Children resembling Krishna dances at mid-day of previous day for several hours too. Village fares are organized during the day where people come from far away. This whole festival is amazingly colorful and an once-in-a-lifetime chance for photography about which no one knows.
In the Raas Festival Tour, we take you to enjoy the Raas festival of the Manipuri tribe in Srimangal. You will attend all the events of the festival, enjoy the fare, and take unlimited photos. If you like photography, this is the best tour you should plan to take in Bangladesh. Next date of the festival is 4 Nov, 2016. Seats for the tour are limited – only 16. So if you are interested to join it, you need to book it now!
Itinerary of Manipuri Raas Festival Tour
Pick up from hotel at 07.00 H, and a scenic drive to Srimangal (186 km, 06 hrs)
Upon arrival, check into hotel/resort, freshen up, lunch, and go visiting a village of the Manipuri tribe and photographing their lifestyle. Manipuri tribe is very famous for their handicrafts. We will also take you visit some Manipuri handicraft shops nearby the village.
After dinner, we'll take you to Nilkontho Tea cabin to taste the famous 07 layer tea of Srimangal.
Overnight at Srimangal.
Morning is free to rest, as there is a long day and the whole night's plan ahead.
After a late breakfast, transfer to the festival ground around 10.00 H. Photographing the fare ground and enjoy the Rakhal dance until 17.00 H. Transfer to hotel, freshen up, early dinner and some rest. Transfer to the festival ground again to enjoy the music performance and the Raas Lila the whole night.
Overnight at festival ground.
Early morning, transfer to hotel and rest until mid-day.
Check-out, lunch, and drive back to Dhaka in the afternoon. You can also stay more days in Srimangal if you book our Srimangal Leisure Tour or Srimangal Adventure Tour. Also possible to drive to Sylhet from here and do the Jaflong and Lalakhal Tour.
Drop at hotel, say good bye.
End of the tour.
Price of Manipuri Raas Festival Tour
02-16 Pax Group: 25,000 BDT / $325 USD per person
Inclusions and Exclusions
Tour includes:

02 Nights accommodation at Srimangal on twin sharing basis, at Nisorgo Eco Resort or Hotel Srimangal Inn, with complementary breakfast.
Air-conditioned car, driver, English speaking guide.
All site entrance tickets.

Does not include any food other than mentioned above, drink, beverage, or any personal item.
Notes on Manipuri Raas Festival Tour
2016 Tour date is now confirmed. We require minimum 02 person for the departure of this tour. Maximum participants could be 16.
This tour is highly recommended for the photographers.
You need to be prepared to stay in the festival ground the whole night.
Wearing moderate cloth is necessary for both men and women while in the festival ground.
For a group size of up to 06 person, we might organize the return journey from Srimangal to Dhaka by train
There will be only one departure for the tour every year. Be sure to book early and secure your seat.
Share with friends
Let the world know about this amazing tour you've found!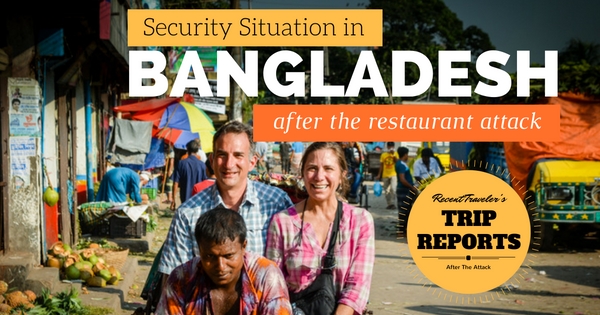 Reports from Western travelers after their recent visit to Bangladesh, about the security situation in Bangladesh since the restaurant attack in July, 2016.
Similar Tour Packages: