Cox Bazar is the most popular tourist destination in Bangladesh. If a local think about a place to spend holiday, the name first pops up his mind is Cox Bazar. It host the longest unbroken sand beach in the whole world. In the second part on resorts in Bangladesh series, we are listing the best Cox Bazar Resort which will make your holiday in Cox Bazar the sweetest thing in your life.
Cox Bazar Resort list
Thousands of tourists come to Cox Bazar every year. So making accommodation for them is on a boost in Cox Bazar. We have listed the best Cox Bazar Resort here for the people who want to avoid crowd and want to spend their holiday in a quieter and nicer place in Cox Bazar.
#1. Mermaid Eco Resort
No doubt Mermaid Eco resort will come in the first place in Cox Bazar resort list. Away from the crowded beach area and the hotel-motel zone in Cox Bazar, Mermaid Eco Resort currently holds an accommodation of 19 recycle wooden bungalows. The bungalows are spread over the 7.1 acre area with Villas, Water Bungalows, Tropical Garden Bungalows to name a few.
Facilities in Mermaid Eco Resort
Free wi-fi in our reception area.
Complimentary breakfast, local snacks, fruit baskets, mineral water.
Complimentary DVD rentals.
Soaps, facewash and shampoo from Sacred Mark.
Daily newspapers.
Mosquito nets and natural repellents.
In-room dining.
Safety deposit trunks.
Umbrellas upon request.
24-hour housekeeping.
Room tariff of Mermaid Eco Resort
One Bedroom Water Bungalow: 3,500 – 4,000 BDT
One hammock, single unit with one bed and a private veranda.
One Bed with Living Room Villa: 6,000 BDT
Open living room, day bed, two baths, foot wash facility, two-person dining table.
One Bedroom Studio Villa: 6,500 BDT
Indoor living room, wooden veranda, open garden with a swing, private BBQ area
Bonfire facility, hammock, working table, LCD TV with DVD player.
Two Bedroom Villa: 8,000 BDT
Day bed, one hammock, bonfire facility, BBQ area
Dining facility for four, Fenced private area.
Ashram Beach Villa: 10,000 BDT
Private butler service, secluded private beach with day bed, hammock here and there.
Open luxurious garden shower with privacy, wooden bathtub, Open living room.
Bonfire facility, BBQ area, In-room wellness facility, Complimentary reading glasses.
Complimentary fishing equipment, LCD TV with DVD player, Fridge, Hot water facility.
Contact information
Have you ever stayed in any resort in Cox's Bazar? Which one can we include in the Cox Bazar resort list? Share your experience and opinion here in comments.

Share with friends
Let the world know about this amazing article you've found!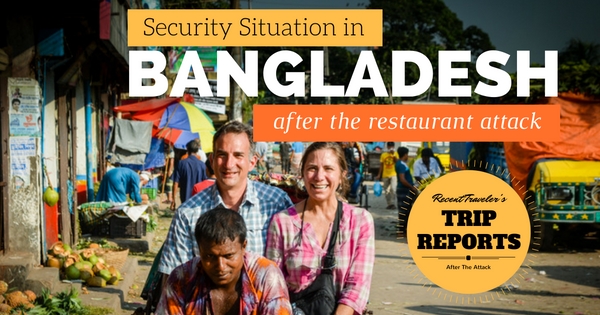 Reports from Western travelers after their recent visit to Bangladesh, about the security situation in Bangladesh after the restaurant attack in July, 2016.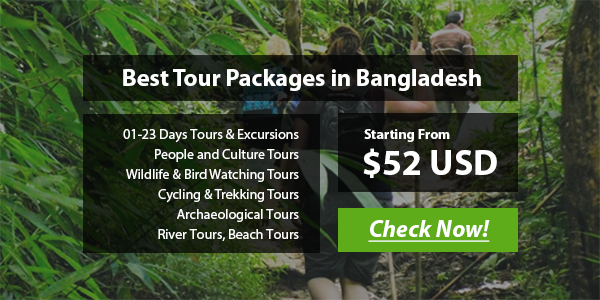 Popular Holiday Packages in Bangladesh:
08 DAYS   $760 USD*
---
24-31 Mar, 21-28 Apr, 2017
---
22-29 Sep, 03-10 Nov 2017
---
01-08 Dec, 2017
---
19-26 Jan, 19-26 Feb, 2018
---
11 DAYS   $1,025 USD*
---
07-17 Apr, 08-18 Sep, 2017
---
01-11 Jan, 02-12 Apr, 2018
---
05-15 Oct, 2018
---
14 DAYS   $1,420 USD*
---
06-19 Oct, 15-28 Dec, 2017
---
05-18 Mar, 01-14 Sep, 2018
---
07-20 Dec, 2018
---
18 DAYS $1,970 USD*
---
10-27 Nov, 2017
---
02-19 Feb, 02-19 Nov, 2018
---
23 DAYS $2,500 USD*
---
03-25 Mar, 08-30 Dec, 2017
---
02-24 Mar, 03-25 Dec, 2018
---
27 DAYS $2,985 USD*
---
01-27 Oct, 2017
---
03-29 Jan, 03-29 Oct, 2018
---
The following two tabs change content below.
I am the Founder and CEO of Nijhoom Tours, an award winning tour operator in Bangladesh specialized in organizing inbound tours for the foreigners, specially the western tourists. While not traveling or busy with the desk work, I loves to write about traveling Bangladesh, the least traveled destination in the world, about which not much correct information is available anywhere. Connect with me in
Facebook
and
Twitter
for updates and help about visiting Bangladesh.
Latest posts by Raw Hasan ( র. হাসান ) (see all)